Some announcements may be presented in PDF format. If you can not view the documents, you will need to install the latest version of the Adobe Acrobat Reader ®.

Announcements 10/4/22
Announcements for October4th 2022
Lunch:
Hot dog on WG bun, baked beans, fresh vegetables, fruit & milk
(Brat or Chicken Caesar Salad)
Substitutes:
New Announcements:
There will be a Youth in Government (YIG) meeting during High School Lunch on Wednesday, Oct. 5th in Mr. Moore's room.

The 7th grade officer meeting that was supposed to happen yesterday has been rescheduled for today at lunch in Mrs. Belanger's room.

High School SADD meetings start Oct. 5th in Mrs. Grentz's room at lunch

HOSA students will be going on a field trip to Finlandia on Wednesday, Oct 5th. Students will board the bus at 8:15 and will return around 3:00.

Juniors and Seniors: If you plan on playing powderpuff or volleybuff for homecoming, you MUST have a permission slip signed and turned in prior to the game. You can pick these permission slips up from Mrs. Knisely's room.

Homecoming 2022 Dress-Up Days:
Tuesday 10/4: Teacher Appreciation Day (Dress up like your favorite teacher)
Wednesday 10/5: Country vs. Country Club
Thursday 10/6: Mathlete vs. Athlete
Friday 10/7: Purple & White Day
**No inappropriate clothing for dress up days. If you are wearing something inappropriate that violates the dress code, you will be asked to change.**

Special Homecoming Events:
Wednesday, October 5th
Powderpuff - 5:30 @ Volunteer Field
Volleybuff - 7:00 in Gymnasium
Bonfire - Following Volleybuff Game in back parking lot

Friday, October 7th
Pep Assembly 7th Hour
Parade--Lineup @ KBOCC 4:00, Start @ 4:30
Football Game @ Home vs. Westwood Patriots 7:00 PM
Homecoming Court Introduction & Crowning at Halftime of Football Game
Dance for Grades 9-12 Following Football Game until 11:00 PM

Students in Grades 9-12: If you plan on bringing a guest to the dance who is not a student at our school, you must get a visitor's pass from the office and have it turned in and approved before Friday 10/7/22. There will be no passes accepted or approved at the dance.

As fall and hunting seasons arrive, students are reminded that items such as firearms, knives and ammunition are not allowed on school property. Possession of a dangerous weapon at school can lead to expulsion from school. Hopefully this reminder to be aware of what you are bringing to school can help students avoid unintended serious consequences. Students are also required to report any weapon that they see or hear about at school to the principal immediately. Failure to report such knowledge may subject the student to discipline. Thank you for helping keep our school safe!
Detention will be held after school on Tuesdays and Thursdays in room 308 with Mr. Jacobson
The Mental Health Workshop has been rescheduled to Saturday, October 15th from 11-12:30.
High School Tutoring will be Mondays and Thursday in Mr. Moore's room, Tuesday and Wednesday in Ms. Mleko's room.
Food is not to leave the cafeteria now that we are done social distancing. You may go in the commons after you are finished eating.
Juniors & Seniors Sign up outside of Mrs. Grentz's to speak with the following:
ASVAB Testing October 25th 1-3rd hours
Upcoming Events
JV Girl's Volleyball plays tonight at home vs. Lake Linden at 5:30
Varsity Girl's Volleyball plays tonight at home vs. Lake Linden at 6:30




Announcements 5/24/22
ANNOUNCEMENTS FOR:
Tuesday, May 24, 2022

LUNCH:
Chicken Patty on WG Bun, Calif. Blend Veggies, Baked Beans, Fruit & Milk
(Pizza Burger or Chicken Caesar salad)
*We have Peanut Butter again for PB&J!


NEW ANNOUNCEMENTS
7-12th Grade band students will be excused at 9AM on May 25th for Honors Convocation practice.
If you want to "Kiss a Senior Goodbye," please stop by and purchase from Mrs. Knisely this week. They are $2 for a bag of kisses and $4 for a bag of kisses and a balloon.
If any Tribal Members or Descendants are interested in summer youth jobs, applications can be picked up from Mrs. Pascoe.
The Lumberjack Days committee is looking for current Juniors and Seniors to run for Lumberjack Days Queen! If interested, please email Abby Mayo at abbymayo51@gmail.com.

Any senior who believes they qualify for a Red Cord symbolizing 5 donations of blood in their name, please contact Mrs. Coronado or Mrs. Osterman by email, to receive a red cord for graduation
ATHLETICS:
The Varsity Track team has a meet in Wakefield starting at 1PM
The Varsity Girls' Softball team plays in Westwood at 4 & 6PM
The weight room will be closed until 4:30 on Tuesdays & Thursdays for Varsity Track practice.

REMINDERS:
If you are out sick, please make sure to check-in with the nurse, in her office (Elementary Office), on the morning that you come back BEFORE you go to your first class. Thank you.

After school tutoring Monday through Thursday until 4:20
Middle School tutoring room 302
High School tutoring room 316

UPCOMING EVENTS:
• 5/24 Student Safety Online Parent Meeting- 6:00PM
• 5/25 Honors Convocation- 7:00PM
• 5/30 Memorial Day- School & Offices Closed
• 6/1 Senior Recognition Night
• 6/2 Graduation- 7:00PM
• 6/8 Dismissal at 11:55 AM- Exams for hours 1 & 2
• 6/9 Dismissal at 1:20PM- Exams for hours 3, 4, & 5
• 6/10 Dismissal at 11:55AM- Exams for hours 6 & 7
• 6/10 Last Day for Students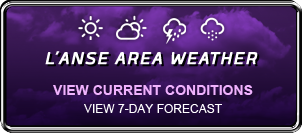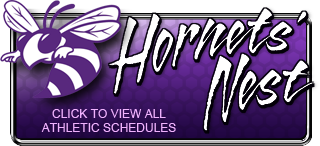 For more athletics information, view Schedule Star.