Some announcements may be presented in PDF format. If you can not view the documents, you will need to install the latest version of the Adobe Acrobat Reader ®.

Announcements 5/17/2022
ANNOUNCEMENTS FOR:
Tuesday, May 17, 2022

LUNCH:
Hamburgers on WG Bun, Baked Beans, Veggies, Fruit & Milk
(Spicy Chicken Patty or Chicken Caesar Salad)


NEW ANNOUNCEMENTS
The Lumberjack Days committee is looking for Juniors and Seniors to run for Lumberjack Days Queen! If interested, please email Abby Mayo at abbymayo51@gmail.com.

Any senior who believes they qualify for a Red Cord symbolizing 5 donations of blood in their name, please contact Mrs. Coronado or Mrs. Osterman by email, to receive a red cord for graduation

If anyone in grades 6-12 is interested in being a class officer for next school year, there is a sign up sheet outside Mrs. Knisely's room on the 3rd floor. The sign-up sheets will be posted until Friday, May 20th and classes will be voting the week of May 23rd. If you have any questions, see Mrs. Knisely.

ATHLETICS:
The 7-8th Grade Track team has a meet in Calumet at 4PM
The weight room will be closed until 4:30 on Tuesdays & Thursdays for Varsity Track practice.

REMINDERS:
If you are out sick, please make sure to check-in with the nurse, in her office (Elementary Office), on the morning that you come back BEFORE you go to your first class. Thank you.

After school tutoring Monday through Thursday until 4:20
Middle School tutoring room 302
High School tutoring room 316

UPCOMING EVENTS:
5/24 Student Safety Online Parent Meeting 6PM

5/25 Honors Convocation 7PM

5/30 Memorial Day- School & Offices Closed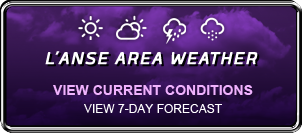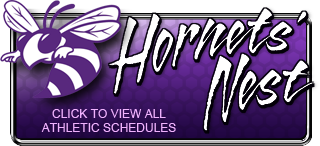 For more athletics information, view Schedule Star.