Board of Education Members
JOAN BUGNI, President
906-524-4866 (Telephone)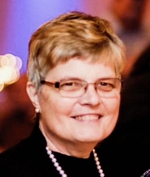 I grew up in L'Anse and graduated from L'Anse High School in 1971. My husband Jerry (who taught at L'Anse High School for 37 years and coached for 45 years) and I have 3 children, Jerry, Jeff and Jan who all graduated from L'Anse High School. We also have 9 grandchildren, some of whom attend the L'Anse schools.

Jerry and I owned a small business for 27 years. We sold the business and I am fully retired. I enjoy traveling around the UP and beyond, spending time in my
flower gardens and with my family.

The community of L'Anse and the school system have always been very important to me. I was on the board of education previously for 9 years and found that I missed the involvement so decided to run again. Providing the best education possible for our young people is my main goal. It is always a challenge to balance what is wanted and needed for our children and having the financial means to provide those things. I enjoy the challenge and hope to be involved for many years.

JIM FEDIE, Vice President
Email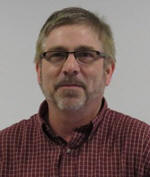 My name is Jim Fedie and am a 1980 graduate of L'Anse High School.

I live in Nisula with my wife and four boys. We enjoy hunting, camping, jet skiing and the Green Bay Packers.

I look forward in being a part of the future of the L'Anse Area Schools.
KATIE WAARA, Secretary
Email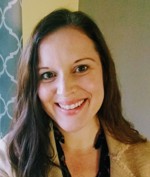 I live in L'Anse with my husband and our five children. Originally, from Baraga, MI I graduated from Baraga High School in 1999 and then attended Michigan State University, graduating in 2004. I have worked for BHK Child Development for the past 13 years.

My family and I love attending LAS extracurricular events such as football, volleyball, basketball, track and band concerts. We also enjoy the outdoors, taking advantage of all the seasonal activities that our great community has to offer.
As an active community member and committed volunteer at LAS, I enjoy working with others to make our community and school a place where families and students can thrive.

It is an honor to serve as a LAS Board Member and I look forward to doing my part to support the District's goals.
AMANDA NORDSTROM, Treasurer
Email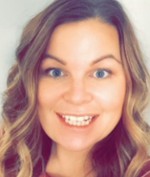 I currently reside in L'Anse with my husband, Geoff, as well as my three children which all attend L'Anse Area School. I have worked in the field of higher education for the past 9 years in many different capacities, presently serving the role as the Dean of Student Services and an Adjunct Business Instructor at the Keweenaw Bay Ojibwa Community College. I hold a Master of Business Administration degree in addition to other various certifications I have acquired in my years working within the College. I believe with my education and vast knowledge of the educational systems processes and procedures I will be an incredible asset to the Board of Education. I am extremely honored to be chosen for this position and will strive to adhere to the mission of the school by working together to develop individual strengths, talents and responsibilities in a caring, respectful and safe environment.

ALLAN DANTES, Trustee
Email
2022 is my 8th year serving the District on the L'Anse Area Schools Board of Education. I was born in L'Anse and have chose to raise my family here. In my formative years, I spent time in Wyoming and West Virginia. There, I played basketball and soccer at public and private schools, and was even homeschooled for a year and a half. I returned to the great Upper Peninsula in my sophomore year and was very busy during my remaining school days. I was on the Purple Hornet football
team, Boys State rep, Camp Nesbit counselor, and JH football coach. I graduated in 1997. I am currently CNC Programming Manager at L'Anse Manufacturing and Technology, Inc, where I have been employed since 2002. I have 6 daughters; Justice, Arieanna, Aaliyah, Dannii,
Adalynn, and Kaia.

In the summer, you can find us camping, hiking and boating on the Bay. I love to go backpacking in the Porkies, and fishing in the Hurons. My free time is spent racing with Tower City Race Team in my #50 RX-7 rally car.

It has been an honor to serve and volunteer my time to help make our school the best it can possibly be! I strongly encourage you to seek out opportunities to volunteer in our school. You won't regret it!
Dan Cavanaugh, Trustee
Email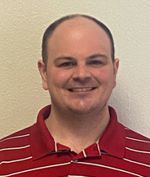 I am excited to be newly appointed to the L'Anse Area Schools Board of Education. I grew up in L'Anse and graduated from LHS in 2005. Throughout my years here I was involved in many extracurricular activities. These included sports and things like Youth in Government and Drama Club.

After LHS, I received a Bachelor's degree from Northern Michigan University in Physiology. Following my time at NMU, I attended Northwestern Health Sciences University and graduated in 2016, as a Doctor of Chiropractic.

After that, my wife, Aja, and I decided to move home to L'Anse. The main reasons we moved home are family, we love the area, and the sense of community that is like nowhere else. We have three children and love that they get to grow up here. I have been practicing at Align Chiropractic in L'Anse for five years. There, I have the opportunity to help members of our community to live healthier, happier lives. I am passionate about my profession and am humbled to be able to make such a big difference in the lives of our friends and neighbors.

It is an honor to serve on the Board of Education. Our children having a safe, positive experience at school while receiving the highest quality education will always be my goal as a school board member.
MELISSA PAULSON, Trustee
Email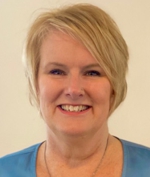 I graduated from L'Anse Area Schools in 1990 and reside in L'Anse with my husband, Charles, and 5 children. Currently, I have two Sophomore's and a Junior attending LHS. I graduated with a Bachelor's degree in Management from Northern Michigan University in 1995 and obtained my Associate Degree in Early Childhood Education from Bay Mills Community College in 2015.

I began teaching in Preschool in 2009 and discovered my passion for education. I currently teach for the Little Eagles GSRP Kindergarten Readiness Program at the Keweenaw Bay Ojibwa Community College.

I have been an active member of the L'Anse Area Schools Athletic Booster Club for the past 10 year and I am currently acting President. When I am not attending an athletic event you can usually find me outside! I love exploring the beautiful area we call home.

I believe that a strong school system relies on a solid partnership with the community as a whole. It has been a pleasure to see the growth and progress LHS has had during the last 30 years! I look forward to serving on the School Board!