Superintendent's Message

Welcome to the L'Anse Area Schools, home of the Purple Hornets! Our school is located in a rural area of Michigan's beautiful Upper Peninsula. We are a K-12 school district which includes C.J. Sullivan Elementary School and the L'Anse Jr/Sr High School. With an overall student enrollment of about 600 students and a faculty of about 40 teachers, we are small enough to care and large enough to offer many opportunities through a full and rewarding curriculum.

Our District prides itself on the availability of up-to-date technology including having Chromebooks available to each student. The use of technology enables teachers to individualize instruction and opens new learning experiences to students. Our school also houses a modern public library with a large variety of books, magazines, videos and several computers available for public use. An extensive high school Industrial Education program operates in a separate building with updated equipment for welding, wood shop and precision machining.

The mission of L'Anse Area Schools is for students, staff and families to work together to develop individual strengths, talents and responsibilities in a caring, respectful and safe environment. To this end, the L'Anse Area Schools has developed a highly skilled and caring professional and support staff. Each student is treated with the respect and attention needed to succeed. Extensive athletic, academic and other extracurricular activities are available to students. These activities complement our academic program and allow students to increase their sense of self-worth and inspire them to achieve academically.

Our school is a beehive of activities with ongoing school and public events. Many opportunities exist for parental involvement within our school. Join us when you can and be a part of the lives of our students and children.

Susan Tollefson,
Superintendent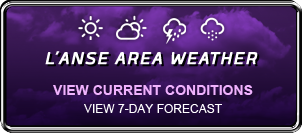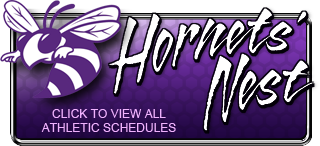 For more athletics information, view Schedule Star.