Some announcements may be presented in PDF format. If you can not view the documents, you will need to install the latest version of the Adobe Acrobat Reader ®.

Announcements 5/17
ANNOUNCEMENTS FOR:
Tuesday, May 17th, 2022


MENU:
Hamburgers on a whole grain bun, baked beans, veggies, fruit & milk



NEW ANNOUNCEMENTS:

Menu Changes: Weds 5/18 will be chicken tenders,
Thurs 5/19 Grilled Cheese (just swapping days)
5/26- Italian Cheese Pull Aparts (no pasties available)

**When calling to change dismissal plans for your student, please notify the Elementary office at least 1 hour prior.



UPCOMING EVENTS:.
May 19- Spring Concert Practice @1:30 P.M.
May 20- Elementary Spring Concert @1:45 P.M.
May 24- Parent Online Student Safety Meeting @6:00 P.M.
May 25- Honors Convocation—7 P.M.
May 30- Memorial Day (School & offices closed)
June 2- Graduation—7 P.M.
June 3- Kindergarten Graduation, 2 P.M.
June 8- Half Day- Dismissal at 11:55a.m.
June 9- Half Day- Dismissal at 1:20p.m.
June 10- Half Day- Dismissal at 11:55 A.M., LAST DAY!
June 10- End of Year Assembly K-5 (tentative)






Posted June 21, 2022
2005 Used Bus for Bid
L'Anse Area Schools are presently seeing bids for the sale of a school bus.

2005 Blue Bird Vision ...


Posted June 17, 2022
Request for Bus Bids
L'Anse Area Schools is currenlty bids for the purchase of a late model used or new International or ...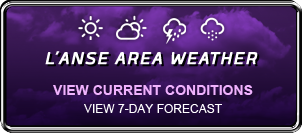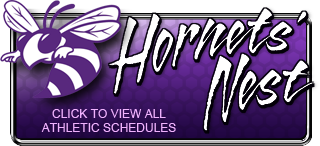 For more athletics information, view Schedule Star.