Some announcements may be presented in PDF format. If you can not view the documents, you will need to install the latest version of the Adobe Acrobat Reader ®.

Jr./Sr. High Daily Announcements
ANNOUNCEMENTS FOR:

Monday, April 19, 2021

LUNCH:

Hamburger, baked beans, fresh veggies, fruit & milk
Chef Salad

SUBSTITUTE TEACHERS:

Mr. Schultz is in for Mrs. Cichosz today
Mrs. Pascoe is out today
Mrs. Carlisle is in for Mr. Vannest 8 a.m-9 a.m. and 10:30 a.m. -12 p.m. today
Mr. Ploe is in for Mr. Vannest 9-10:30 a.m. today
Mrs. Vannest is in for Miss Magaraggia today

NEW ANNOUNCEMENTS:

There will be a high school student council meeting at lunch on Tuesday, April 20th in Mrs. Knisely's room. Plan on attending and bringing your lunch.

There is a National Honor Society meeting on Wednesday, April 21st at lunch time in Ms. Turpeinen's room. Bring your lunch.

Sunshine Floral (4 N. Main Street, L'Anse) now offers Tux rentals. Please call ahead for your fitting.
** Special — Purchase a corsage and get a boutonniere free**

If you interested in learning about and the preservation of our largest freshwater lake, sign up for the Lake Superior Youth Symposium held May 14th. We will participate in virtual and in-person activities all day. Open 8th -12th grade. Sign up by May 1st in the office or with Mrs. Hamel, room 324, who can fill you in on more details.

Lifeguard Certification: American Red Cross Lifeguard Certification Blended Learning Course for students 15 years old and older. Days/Times: Friday, May 7, 4:00pm-8:00pm; Saturday, May 8, 8:00am-6:00pm; Sunday, May 9, 8:00am-5:00pm Cost $110 per participant Registration opens April 2. - Deadline to register: April 30, at 11:59pm
**Visit American Red Cross Lifeguard Certification Blended Learning Course for more information or to register.**

ATHLETICS:

TUTORING:

High School Tutoring with Mr. Moore in room 305 (Mrs. Cichosz's room)
Junior High Tutoring with Mrs. Grentz in room 303 (Mrs. Maddux's room)

COLLEGE MEETINGS:

Finlandia admissions will be here to speak with you on April 20th during 3rd hour. Please sign up with Mrs. Grentz

LOST & FOUND:

Wallet found by custodian. Come to the High School Office to describe it if you think it is yours.

CLUB NEWS:

High School SADD meeting will be Wednesday's at lunch in Mrs. Grentz's room.

JOB OPPORTUNITIES:

GE is hiring if you are interested contact mjparker@bhkfirst.org.

REMINDERS:

Students grades 8-11 who are interested in taking a class in the IE building, please sign up with Mrs. Grentz to attend a meeting on Friday April 16th at 12:30. Information will be shared during the meeting on the IE options for next year. This could include: Welding, Woods, Small Engines, Machine Tool (Precision Machining) and a new course called CTE Foundations. This 2 hour block (for juniors and seniors) will be broken up into 4, 9-week experiences in Welding, Machining, Electrical, and Fluid/Air power.

Seniors: Your senior picture, baby picture, and quote for the yearbook only are due by May 1st, 2021. These can be emailed to Ms. Poniatowski aponiatowski@laschools.us, or a hard copy given to her as well. This is only for the yearbook. If you do not turn in any of these by May 1st, it will not go in the 2021 yearbook. Please see Ms. Poniatowski if you have any questions.

UPCOMING EVENTS:

Monday, May 3rd Progress Report #4 Distributed
Wednesday, May 19th Honors Con. — 7:00 p.m. (Contingent on State Restrictions)
Thursday, May 27th Graduation — 7:00 p.m. (Contingent on State Restrictions)
Monday, May 31st Memorial Day (School & Offices Closed)
Friday, June 4th Final Exams — Dismissal at 11:55 a.m. (Hours 1 & 2)
Monday, June 7th Final Exams — Dismissal at 1:20 p.m. (Hours 3,4 & 5)
Tuesday, June 8th Final Exams — Dismissal at 11:55 a.m. (Hours 6 & 7)
Tuesday, June 8th Last Day for Students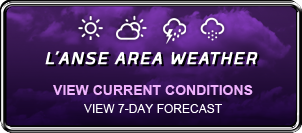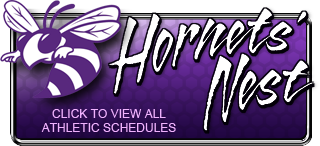 For more athletics information, view Schedule Star.