Current Conditions


Updated every 10 minutes. Click your browser's refresh button to update.

About Our Weather Center

Thanks to a gift from the family of Leonard and Esther Lahti, Baraga County has a modern new computerized weather station. Located in the Public Library at the High School in L'Anse, it is dedicated to the memory of Esther and Leonard. They had been faithful longtime patrons and friends and librarian Bill Bennett suggested that the gift be used to install a weather station in memory of the "Weather Lady," Esther Lahti. The library advisory board gave their enthusiastic support and approval.

Esther Lahti was the beloved "Weather Lady" of the hilltop community of Herman in Baraga County, who phone in her daily weather reports. Her fame spread throughout the Midwest during the heavy snow in the 1970's. The little hilltop community of Herman was the center of attention as its snowfall total inched toward the magic number of 300 inches for the season.

The weather station at Herman was established in the early 1960's through the efforts of Dr. Eric Bourdo, then Director of the Michigan Tech Ford Forestry Center at Alberta. Climate data provided a base of reference for studies of forest growth at the research center. An additional benefit provided snow accumulation records for the Baraga County Road Commission.

Leonard and Esther Lahti were farmers on land cleared from the dense forests by Finnish Immigrants sometime around the turn of the century. Esther also worked for many years at the Baraga County Memorial Hospital where her pleasant personality and smiling face were known to all and still fondly remembered.




Posted June 4, 2021
FOOD SURVEY
L'Anse Area Schools will be providing bagged food during the summer months once again!

Survey mus ...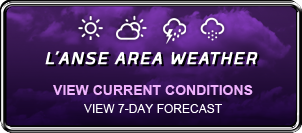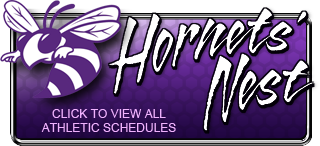 For more athletics information, view Schedule Star.